Author: Marcin Piotrowski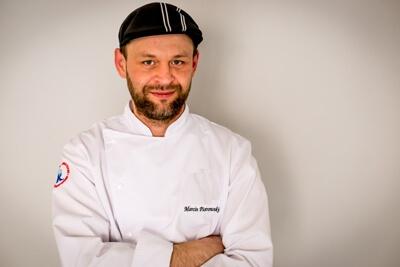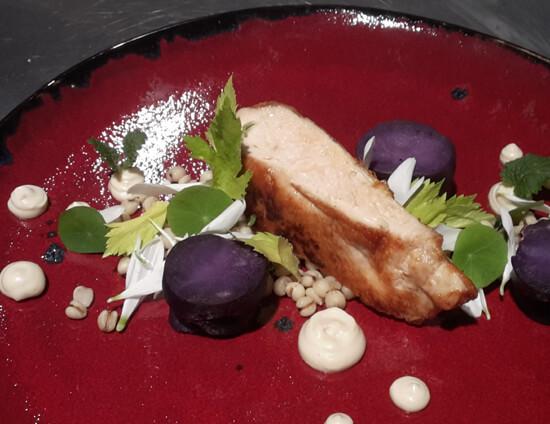 Ingredients:
guinea fowl skinned fillet
wheat
essential poultry stock
truffle potatoes
onion
Almonds
rosemary
sage
nasturtium celery leaves
chrysanthemum flakes
butter
salt
pepper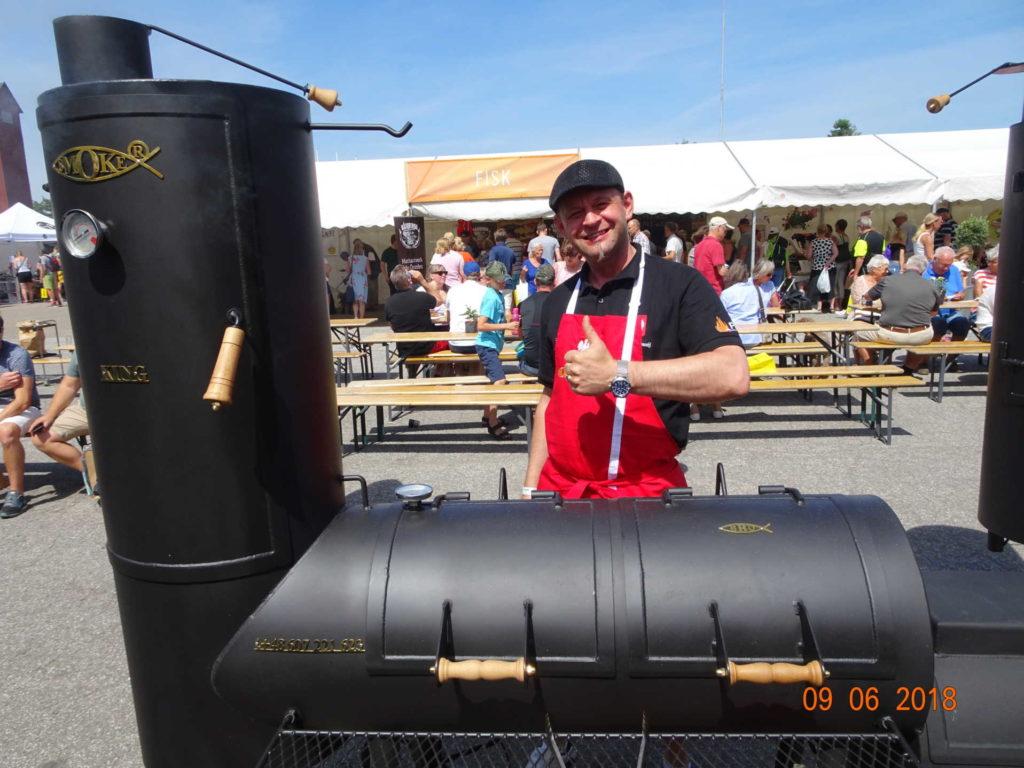 Implementation:
Place the guinea fowl fillet in the brine 4% for about an hour, dry it with a paper towel and with a little butter, place the sage leaves between the fillet and the skin.
Fry the onions in butter with rosemary, add the almonds, then pour in the poultry stock and cook for about 25 minutes, mix on a smooth puree and season with salt and pepper.
Soak the wheat for several hours in cold water and boil in the poultry stock. Boil the truffle potato in the peel and peel after cooking. Grill the guinea fowl on a grill grill near a fireplace in a smoker-type grill for 5 minutes (temperature about 200˚C). After browning and cutting off the protein, put the fillets into the smokehouse chimney for a few minutes.
Grilled guinea fowl is served on wheat with potato and almond puree. The dish is decorated with herbs and chrysanthemum flakes.
Marcin Piotrowski